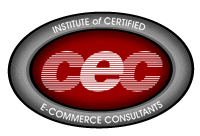 The CEC ™ Institute and The International Board of Standards - Recognized Worldwide for over a Decade
** Accreditation - Our Certification Board is TUV Accredited
ISO 9001 Certified for Quality
ISO 29990 Certified for Educational Standards.
Approved Sanctioned by the Arab Academy for over 20 Arab Nations.
In academic alliance with the ACBSP National Business Accreditation Agency for Certification Standards worldwide.
The GAFM ® Board of Standards is a founding member of the quality assurance standards memorandum of the CHEA International Quality Group.
New York Times - ABOUT CERTIFICATION GUIDE DOT COM ™
US Department of Education Registry
US Department of Labor Registry, BLS and Career Voyages - Listed Disclosed
University of California Silicon Valley - PM Certification Chapter
City University of New York - PM Certification Chapter
The Hong Kong Polytechnic University HKPU - CEC PM Chapter
Member of the NBEA National Business Education Association
Member of the ISBE International Society of Business Education
Member of the GQSI Global Standards Institute
Member of the NOCA National Organization for Competency Assurance
Professional Alliance - India Management Academy and the India Institute for Financial Management.
Recognized by the AABFS Arab Academy of Banking and Financial Services
AAPM ® CEC received Presidential Letter of Positive Estimation from India
ACINET America's Career Resource Network
NASA Reference Guide Resources
American Council for Accredited Certification
PMQ PM Qualifications Authority
Entrepreneur.com
Mindleaders, Inc. Global Training
As seen in: Forbes News, The Business Wire, Reuters Global News, EuroInvestor News UK, Yahoo Finance, Morningstar News, Digital50 News, Direkt Broker Germany News, Ad Hoc News, Centre Daily News, Earth Times, Yahoo News, University of California News, ArabianBusiness.com NEWS, New York Times (About) Express Computers Business News in India, and more.
Read our REQUIREMENTS AND APPLY TODAY