Certified eCommerce Consultant ™

e-Commerce Certification for E-Business Professionals and business school graduates. Your ecommerce solution to ebusiness education.
Professional Internet Speaker or In-House Training for the CEC™ Certified E-Commerce Consultant™ Designation
As a note, we urge all students to pursue an e-business or e-commerce concentration or certificate at an accredited College or University.However, if you already have a graduate degree or would like in-house training, either Dr. Mentz or one of our CEC™ Certified E-Commerce Consultants™ can be hired to teach your staff or students for the CEC™. Please contact our CEC™ training council at info@icecc.com to learn of fees, revenue share and partnership opportunities, and benefits.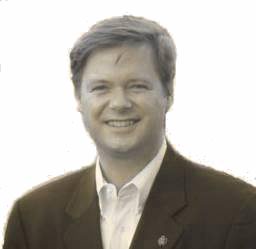 This CEC™ course requires attendance of the classes, assignments, pre-course study, and a certification exam which requires passing exams that demonstrate expertise. Upon successful completion of the course, exam and other requirements, you will be issued the CEC™ license and certification along with being listed in our registry.

Meet The CEO of The Institute of Certified E-Commerce Consultants™ ICECC.COM™
Dr. George S. Mentz, JD, MBA, CEC™, CFC™, CILS, RFP of ICECC.COM Professional Speaker in e-business, e-commerce (strategy, consulting, marketing, development) , and Internet financial and taxation.
Dr. Mentz is a lawyer who holds a doctorate in international law. Also, Mr. Mentz has an earned MBA in financial studies. Dr. Mentz has has trained and counseled thousands of wall street employees and students, and is on faculty for several colleges, law schools, and universities teaching on-site and online. Dr. Mentz is presently teaching college computer information systems courses in e-commerce consulting, law, and strategy. Dr. Mentz along with 50 other professors and executives hatched the concept of an academic designation for those with e-business management skills. Dr. Mentz has been on the board of the ICECC for almost 5 years.
Dr. Mentz has a has been involved in the speakers circuit for several years. His main discussions include e-commerce strategy, consulting, management, marketing and Internet and legal issues, Internet and e-commerce taxation, ethical issues in e-business, wealth management for managers (financial planning and wealth protection), Internet promotion (trade secrets), e-learning and the future of professional training, and naturally executive compensation. Additionally, George Mentz or his teams in varying global locations can be hired to train individual groups for the CEC Certified e-Commerce Consultant, Master Project Manager, and E-Business Certifications.
Dr. Mentz is an award winning professor in the areas of law, business and ethics, and recently was awarded a meritorious service award from charity.
Please contact Dr. Mentz at info@icecc.com to arrange his appearance at your university, seminar, conference, or convention.

Home | About CEC | Requirements | FAQ's | Contact Us | Legal Disclaimer
All Rights Reserved ® Certified E-Commerce Consultants Worldwide